In what
critics
are calling a "major insult to democracy" in Venezuela, (the hemisphere's idiot) President Hugo Chavez  has promoted to his nation's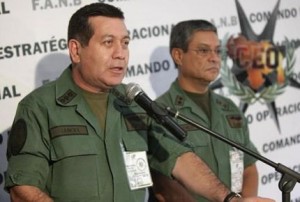 highest military level a controversial general who has vowed not to cooperate with opposition leaders if they win the presidential election in 2012.
Henry Rangel Silva will take over as General-in-Chief, Chavez said on state television. The military won't tolerate an opposition government because it would try to "sell" the country, the general said in a November 8 interview published in Caracas Ultimas Noticias.
Chavez is getting his military coup in place for when he gets defeated in the 2012 elections. That is, if he is not completely successful in fixing them.