Public Safety Day in the city began with a Pensacola police officer running over a pedestrian with his patrol car, killing him. Not much is known other than the victim was being chased by officer Jerald Ard, 35 who was at the wheel of the patrol car. Oddly enough, the story begins as though the car was driving itself, 'A Pensacola police officer was placed on administrative leave Saturday after his cruiser ran over and killed a young male in Brownsville.'
Below is the picture of the patrol car on the sidewalk with the victim (see red shoe) under it. Toxicology analysis of the victim, the car, and the Officer, who has been placed on administrative leave pending the results of an investigation by the FDLE, are not yet available.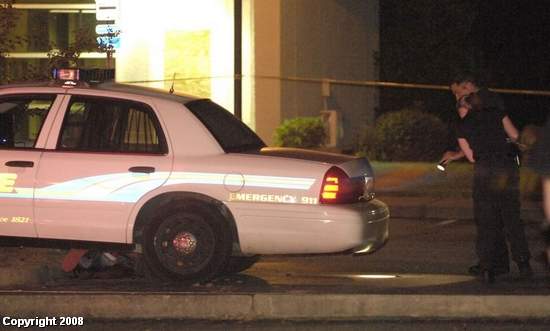 On a brighter note, the playground of the Workman Middle School was filled with all kinds of emergency apparatus and displays surrounding public safety that went on from 9am-2pm.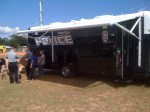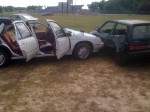 link: Pensacola cop ran over, killed man during chase, witnesses say