Basing their lawsuit on the disparate affect on minorities for employers having a policy of excluding the hiring of someone with a criminal background, the Obama Administration's EEOC filed a lawsuit against Dollar General and a BMW facility for using background checks on job applications because it's racist. It's now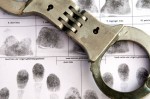 unlawful to discriminate against applicants who have committed a crime. Well, they may as well add the State of Florida, Sacred Heart Hospital, and Baptist Hospital to the suit. They won't hire people with a criminal record either.
Talk about having it both ways, the EEOC is sanctioning the same kind of criminal profiling that law enforcement, and community watch people, are not permitted to do.
Under the same assumption, employers like Escambia and Santa Rosa counties, Baptist and Sacred Heart hospitals are racist because they will not hire people that smoke tobacco. Apparently, marijuana is OK because that would be criminal. And, more blacks smoke tobacco than any other demographic except Native Americans.
So how's the President doing in bringing America to the "post-racial" status he campaigned on?
[polldaddy poll=7273047]
Link: Obama Administration Sues Companies For Running Background Checks Calling them Racist.