For those who believe that reinstating the Fairness Doctrine, or anything like it, will reduce violence, consider this.
The Fairness Doctrine was in place from 1949 to 1987. In the "era" of the Fairness Doctrine we saw the following:
1950 – An assassination attempt on U.S. President Harry S. Truman occurred on November 1, 1950. It was perpetrated by two Puerto Rican pro-independence activists, Oscar Collazo and Griselio Torresola.
Nov. 22, 1963 – President Kennedy was assassinated in Dallas, Texas by Lee Harvey Oswald, a communist.
February 21, 1965 – Malcolm X assassinated in Manhattan's Audubon Ballroom by three members of the Nation Of Islam. Radical Islamists.
April 4, 1968 – Martin Luther King was assassinated in Memphis, Tennessee by James Earl Ray.
June 4, 1968 – Robert F. Kennedy assassinated by Sirhan Sirhan, another Islamic extremist, in Los Angeles.
September 5, 1975 – An assassination attempt on President Gerald Ford by Lynette "Squeaky" Fromme, a follower of Charles Manson, who pointed a Colt .45-caliber handgun at Ford. Larry Buendorf,[118] a Secret Service agent, grabbed the gun and managed to insert the webbing of his thumb under the hammer, preventing the gun from firing.
September 22, 1975 – An Assassination attempt on President Gerald Ford by Sara Jane Moore, while standing in a crowd of onlookers across the street, pointed her .38-caliber revolver at him.[120] Just before she fired, former Marine Oliver Sipple grabbed at the gun and deflected her shot.
December 8, 1980 – John Lennon was assassinated outside Lennon's Dakota apartments by Mark David Chapman.
March 30, 1981 – Assassination attempt on Ronald Reagan by John Hinkley outside the Hilton Washington hotel.
Post Fairness Doctrine 1987 – 2011:
January 8, 2011 – Assassination attempt on U.S. Rep. Gabrielle Giffords In Tuscon, Arizona by Jared Loughner. An insane anarchist.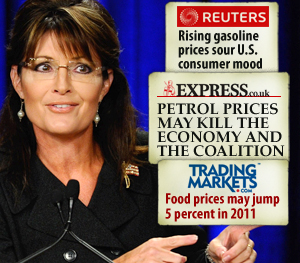 Not one of these murders or attempted murders were connected in any way to everything that the Left would like to attach to right-wing talk radio.
Where 'hate talk' is concerned, Air America Radio and its derivatives wrote the book on it. They believed that the more vulgar and hateful they would get, towards their political opponents, would build an audience. Spewing hate like they did merely drove them out of business.
Not that they have mellowed (Mike Malloy), but the popular tactic now on the Left is to just do whatever they can to discredit, call names, and make personal attacks to conservatives whose ideas they cannot deal with. Doing that spares them from debating in the arena of ideas, where they lose every time.
The fact that they just got a 'shellacking' in the mid-term elections just infuriates them, causing them to go all out to attack those whom they fear most. It also distracts the public from the dismal shape the economy is in after all this so-called stimulus.