The U.S. Supreme Court on Wednesday rejected a bid by North Carolina to reinstate for November's elections several voting restrictions, including a requirement that people show identification at the polls. So, by virtue of a 4-4 tie in the Supreme Court, the lower court ruling stands.
South Carolina started 4 years ago to require a photo ID to vote, to ensure the integrity of one person, one vote. A right already extended to voters in Florida and 29 other states.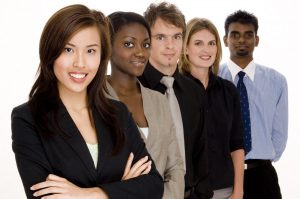 According to the NYT, opponents of the South Carolina election law (all Democrats) their reason to oppose it is . . .
its provisions deliberately "target African-Americans with almost surgical precision" in an effort to depress black turnout at the polls.
The "restrictions" the Democrats contend "target" Blacks are . . .
voters must present photo identification at the polls, even though there is an affidavit alternative for voters without a photo ID.
no same-day registration, registering to vote on Election Day, and
no registering to vote before being old enough (18) to vote
early voting via absentee ballots
The way the Democrats use the justice system to suit their political agenda (as opposed to the Constitution) is obvious. It also shines the light on the fact that they only care for Blacks when it comes to their vote. Something you've heard from republicans, including Donald Trump.
Looking behind their whole premise, is that Blacks are incapable of following voting rules. As an American, that bigotry offends me. They also contradict themselves. If 364 days before an election isn't enough time to register, and early voting via an absentee ballot is not enough time to vote, then how is it that "same day" registration is even an issue?
Bottom line here, what Democrats fear most is a fair voting process that insures the integrity of one person, one vote. And, they're using Blacks as their vehicle to get them there.
Link: Federal Appeals Court Strikes Down North Carolina Voter ID Requirement