Received this press release from Raymond Guillory, candidate for Escambia County Commissioner District 2.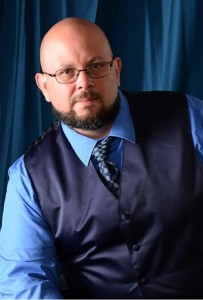 Today Ray Guillory, Candidate for Escambia County Commissioner in District 2, becomes the first declared candidate to openly endorse the Medical Marijuana initiative on this Novembers ballot. 

Use of Marijuana for Certain Medical Conditions

Allows the medical use of marijuana for individuals with debilitating diseases as determined by a licensed Florida physician. Allows caregivers to assist patients' medical use of marijuana. The Department of Health shall register and regulate centers that produce and distribute marijuana for medical purposes and shall issue identification cards to patients and caregivers. Applies only to Florida law. Does not authorize violations of federal law or any non-medical use, possession or production of marijuana.

Ray Guillory fully supports making medical marijuana available for the treatment of chronic debilitating disease.

With the recent ruling of the V.A. accepting marijuana as treatment for PTSD , Traumatic Brain Injuries and other problems that plaque our veterans, it is unconscionable that we would withhold beneficial treatments.

As a member of a family that has been hit hard by cancer,I wants anyone who suffers from this disease to have any medication that eases their sufferings and works against the debilitating side effects of both the disease and the cures.

On the county level we must set the standards for which this industry will be regulated. We must insure that this law doesn't make it easier for this drug to get in the hands of minors. We should also ensure that any economic windfall has lasting benefits for Escambia County. With the passage of this amendment we should set up a tax structure to directly benefit drug prevention and policing programs.

                 Ray Guillory, Democratic candidate for Escambia County Commissioner Dist.2
A sign of the times? Yes. Backed by medical research? Yes. Implications of things to come? Probably so. Like the decriminalization of pot altogether for people over 21.
Kudo's to Ray for taking a stand on this controversial subject. This is an issue that, I think, spans political party. An issue for which, the time has come.